Comparing the Leica iCG60 & iCG70, Trimble SPS855 & SPS986 and Topcon Dual Hiper VR's GPS Base/Rover packages. These kits are typically used by Construction Companies & General Contractors along with Mechanical, Plumbing and Electrical Trades for Civil Construction and Underground needs.
Youtube - LINK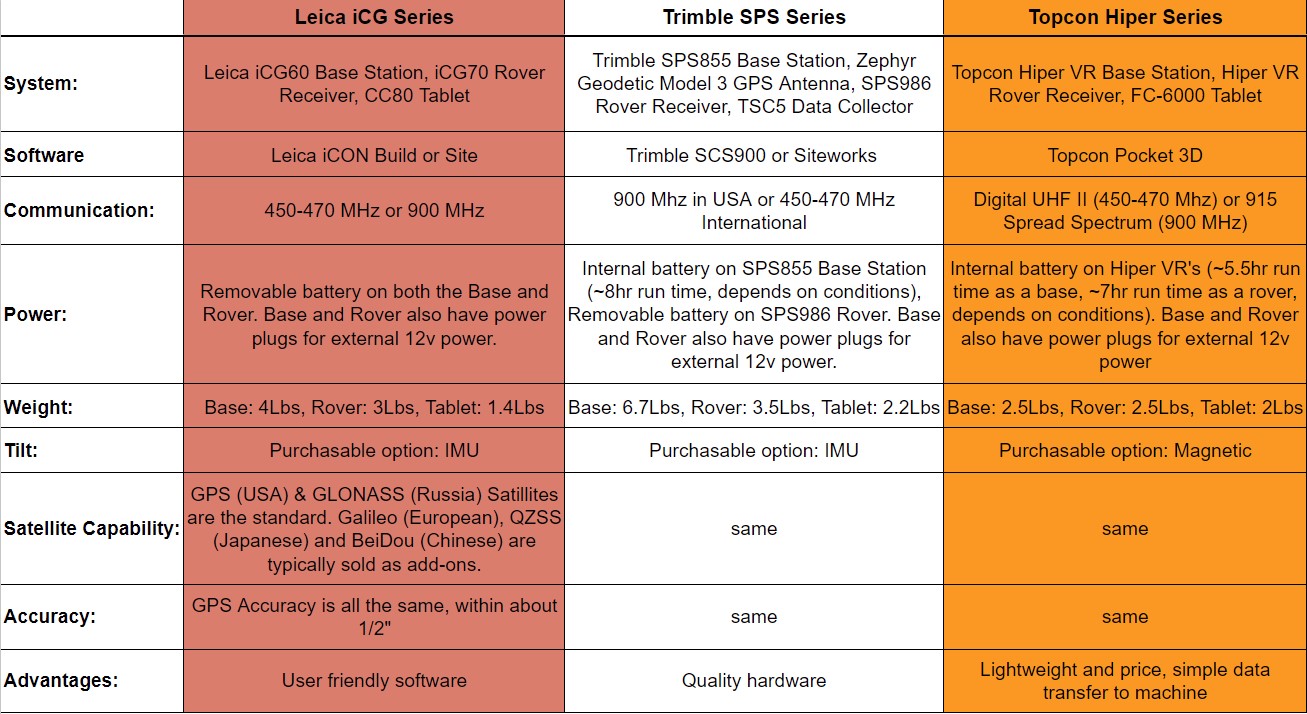 Leica iCG60 Base Station & iCG70 Rover Kit w/ CC80 7" Tablet & iCON Build/Site Software
Trimble SPS855 Base Station & SPS986 Rover Kit w/ TSC5 & SCS900/Siteworks Software
Topcon Dual Hiper VR Base Station & Rover Kit w/ FC-6000 7" Tablet & Pocket 3D Software
Leica, Trimble and Topcon all make multiple GPS Base/Rover and tablet options at various price points. We carry all three brands in our store, please contact us if you are interested or leave a comment down below with any questions!
Phone: 360-571-2346
Email: info@4kequipment.com
Leica iCG Series Base/Rover's - https://4kequipment.com/leica-gps/
Trimble SPS Series Base/Rover's - https://4kequipment.com/trimble-base-rover-receivers/
Topcon Hiper Series Base/Rover's - https://4kequipment.com/topcon-base-rover-receivers/