Comparing the Trimble GCS900 and Earthworks GPS Machine Control packages. These kits are typically on Construction Sites for Automatic and Indicate Control of Dozers, Graders, Excavator, Scrapers, Skidsteers and more.
Youtube - LINK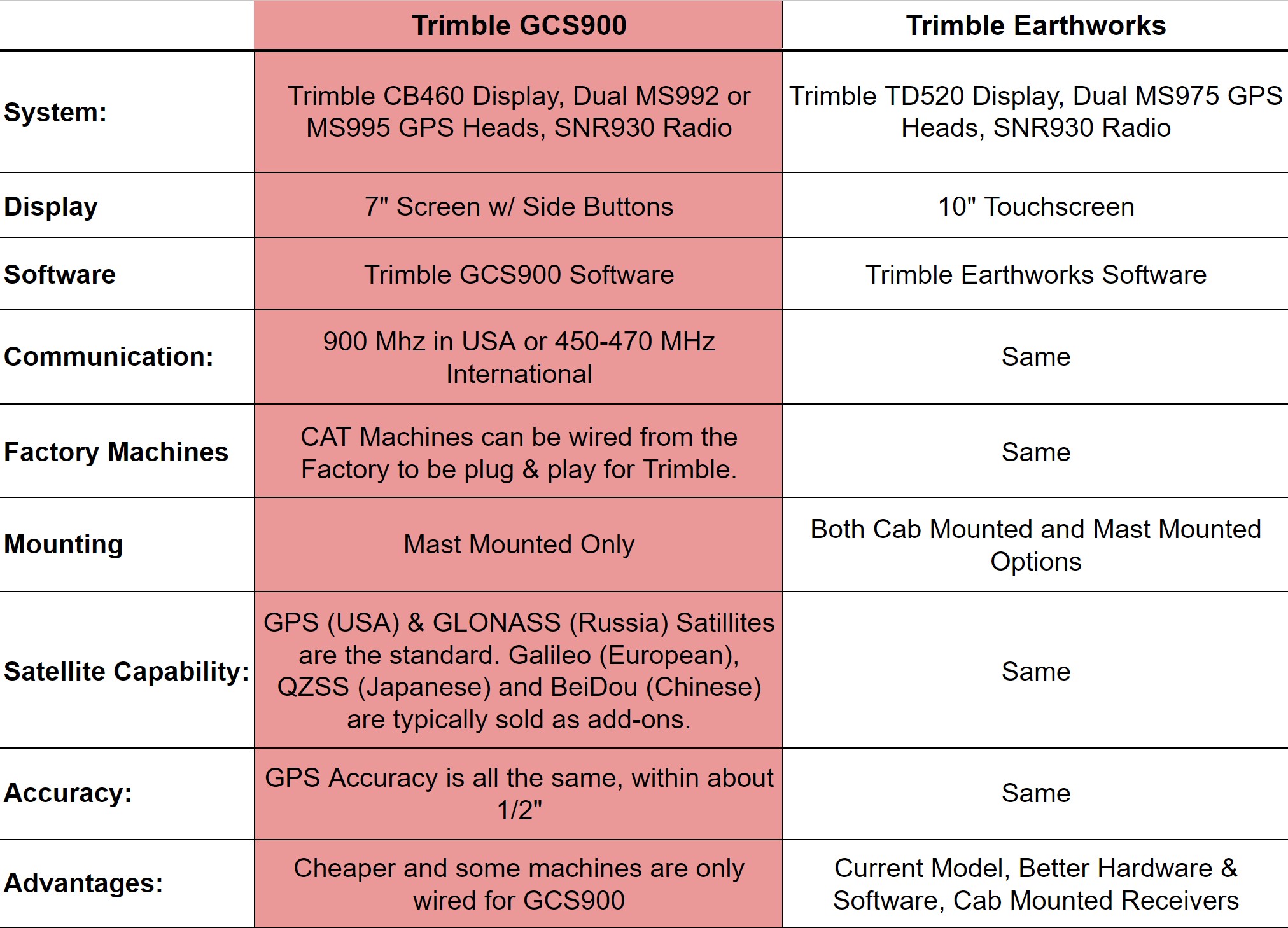 Trimble CB460 GCS900 Display, Dual MS995 GPS Heads & SNR930 Radio
Trimble TD520 Earthworks Display, Dual MS975 GPS Heads & SNR930 Radio
Trimble GCS900 & Earthworks Machine Control Kit options are available at various price points. We carry systems for multiple machines and the kits are customizable, please contact us if you are interested or leave a comment down below with any questions!
Phone: 360-571-2346
Email: info@4kequipment.com
Trimble Machine Control - https://www.4kequipment.com/trimble-machine-control/